Dentist in Lexington, VA
The brief descriptions below are designed to familiarize you with our staff's training, professional credentials and work experience.
Dr. Robert Hull, D.D.S.
Dentist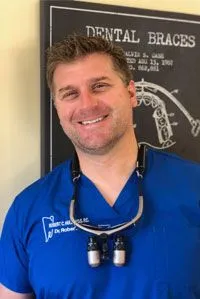 Dr. Robert Hull, a native of Lexington, Virginia, graduated from Washington and Lee University with a degree in Biology in 1996. He went on to study at Case Western Reserve University School of Dental Medicine, where he graduated with his D.D.S. in 2000. He finished ranked 2nd in his class clinically, having completed more procedures at that time than any other student in CWRU history. The O.O.A. M. S named him the Case Western's Dental Student of the Year in 2000. He also volunteered at the Free Clinic of Cleveland.
After graduation in 2000, he obtained a score of 99% out of 100% on the SRTA boards. Shortly thereafter, he joined into his father's private practice in Lexington, Virginia. A year later, he helped to relocate his rapidly growing practice to a larger, state-of-the-art facility with the help of Henry Schein Dental.
In 2006, Dr. Robert established his own general practice, with a continued emphasis on quality dentistry and a wide mix of procedures utilizing as much current, beneficial technology as possible to increase quality, comfort, productivity, and profitability. Some of these technologies he has successfully incorporated include digital radiography and imaging, laser procedures, and CAD/CAM dentistry via the E4D system.
Dr. Robert occasionally lectures around the region to other dentists on modern technology and current dental techniques for Schein, Ivoclar, and E4D technologies. He has volunteered at the Free Clinic in Rockbridge County. He participates in Donated Dental Services and he is currently on the State Committee for the New Dentist. He is a member of the ADA, VDA, and SVDA. He travels around the country, whenever possible, to learn from the key opinion leaders in modern dentistry.
Dr. Robert is married with 3 beautiful children and resides in Lexington, Virginia.
---
Dina
Office Manager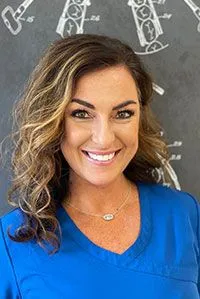 Dina is an Arizona native. She was born and raised in Tucson. In 1997 she moved to Flagstaff, AZ where she graduated from Northern Arizona University with a degree in Advertising from the School of Communication in 2001. Directly after graduating NAU, she took a job in Public Relations with a hospital in Central Arizona. Dina loved working in the healthcare industry where she grew relationships with patients and public alike.
Prior to moving to Lexington, Dina worked as a Membership Director for a private resort and golf club in Sedona, AZ. She enjoyed coordinating club activities, events, charity functions and serving on the Executive Committee.
She moved to Lexington with her son in 2006 where she worked as a Floral Designer and Wedding Coordinator for six years. During that time, she served as a volunteer with Lexington Fire/Rescue and was an active member of the Lexington Jaycees. Dina joined our practice in August 2011.
While Dina isn't working she enjoys spending time with her husband Caleb, son Jaden and dogs, Memphis and Murphy. She also enjoys being crafty, traveling, exploring Virginia Vineyards, and when the sun is shining you will more than likely find her outside.
---
Chelsea
Dental Hygienist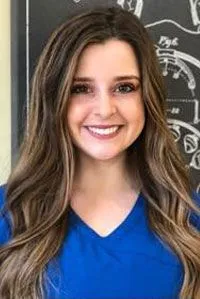 Chelsea is from Hot Springs, Virginia, and has been living in Botetourt County for the last ten years. She attended Lord Botetourt High School where she was involved in the FFA, and then graduated from Virginia Western's Dental Hygiene Program as class president, with a passion for helping patients make the connection between their oral and overall health. Chelsea loves to hunt with her compound bow and Remington rifle during fall, and kayak or fish during spring and summer. She spends her days off from Dental Hygiene working at Three Lil' Pigs BBQ in Daleville, trout fishing with her boyfriend Jacob, or riding around the farm she grew up on with her six siblings. She sings and writes country music, and rarely leaves the house without her guitar!
Ask Chelsea about how to better your total body health with great oral hygiene habits!


---
Lindsey
Dental Hygienist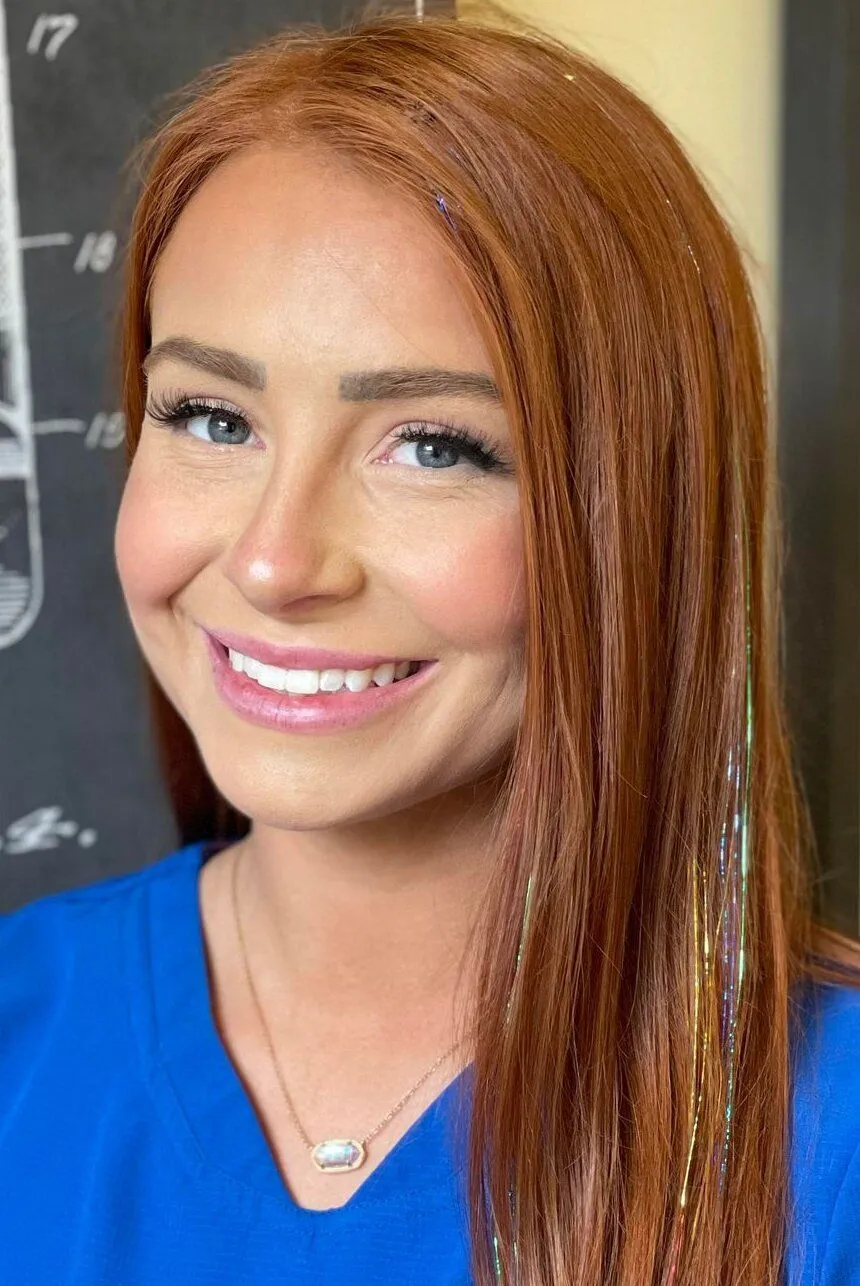 Lindsey grew up in Abingdon, VA and attended college at Wytheville Community College, where she graduated with an Associate of Applied Science in Dental Hygiene. Since graduation, Lindsey has worked as a hygienist in Christiansburg, VA for nearly two years. Now relocated to Lexington, VA, Lindsey is excited for the opportunity to help patients achieve better oral health throughout Rockbridge County. Lindsey is passionate about caring for people in need through her position and building trusting relationships with all of her patients.
Outside of work, Lindsey loves to spend quality time with her family and friends. Depending on the season, you can find her on the slopes, or on the water. She also enjoys going to country music concerts, traveling to new places, and taking dance lessons.
---
Carson
Dental Hygienist
Carson was born in Clifton Forge, VA and has spent the majority of her life there. She attended James River High School, and then pursued her degree in Dental Hygiene at Virginia Western Community College, graduating in 2017. After graduating, she worked at the Rescue Mission, where she gained a love for public health and serving patients through dental hygiene. This passion took her to Southern Chile to serve the Chilean people through dental missions which she feels is her calling, to give back in any capacity through the work of her hands. Since 2019, Carson has worked in Staunton, VA, and is excited to transition to Lexington and serve a community closer to home, as well as patients from Clifton Forge. Her mission is to ensure that each patient feels loved and valued, hoping that every visit is a positive experience! In her free time, Carson enjoys hiking and traveling with her boyfriend, Austin and her pup, Pippa. She also enjoys yoga and spending time with her family and friends!
---
Beverly
Dental Assistant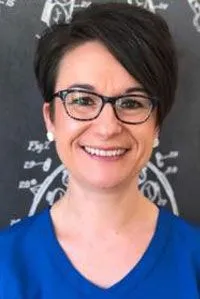 Beverly was born in Danville, VA. After her marriage in 1996, she found herself in the Shenandoah Valley. While settling in Waynesboro, she answered an ad for a job as a Dental Assistant, and thus began her love of dentistry.
She worked as an Assistant until her first child was born. After working in various dental practices, she was offered the chance to instruct a Dental Assisting course in the evenings at Valley Career and Technical Center. She has enjoyed instructing this class for 11 years now. It has afforded her the opportunity to spend more time with her three children Evan, Alex, and Avery during their early years.
Her recent move to Rockbridge County found her joining the team at Hull Dentistry. Being back in an office setting has been beneficial as well as educational after a long break!! She loves being in beautiful Rockbridge County, spending time with her three great children and staying very active with her church.
---
Megan
Financial Coordinator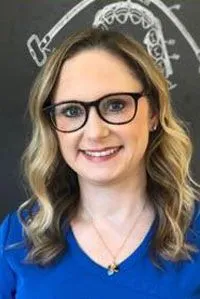 Megan was born and raised in a small town in West Virginia. She was a graduate of Greenbrier East High School in 2003. Following high school, Megan attended Bridgewater College where she graduated in 2007 with a Bachelor of Science degree in Health Science. She later moved to the Lexington area in 2012. Prior to joining Dr. Robert's practice, Megan was a Front Office and Medical Assistant at MedExpress Urgent Care for four years where she loved working in patient care.
In Megan's free time, she enjoys spending time with her beautiful daughters, visiting family, traveling, spending time outdoors, and cheering on the Mountaineers. LET'S GO!
---
Lauren
Scheduling Coordinator
Lauren was born and raised in Laurel, MD where she graduated from St. Vincent Pallotti High School in 2001 and later attended Howard Community College. She lived for 10 years in Hampton Roads while her husband served in the Navy where they had their son Brennan and daughter Lilly. After briefly moving back to Laurel in 2015, the family moved to Rockbridge County in 2018 for her husband's job, where they both became active with the Rockbridge Jaycees. They are happy to now call Lexington home. Lauren has more than 15 years' experience in the medical field working in Senior Care, Dermatology, OB/GYN and most recently in Family Practice. Lauren joined our practice in August of 2022 and looks forward to greeting you with a friendly smile at your next visit.

Outside of work, Lauren loves trips to the beach, floating the river in the warm months, and enjoys being out and about downtown Lexington. You
will always find Lauren cheering on both her children at their games and activities.
---
Aislinn
Dental Assistant
Aislinn grew up in Rockbrdige County. She attended Bath County High School where she played soccer and volleyball. After graduation, she attended the Dental Assisting program through Dabney Lancaster Community College. Aislinn joined our practice in January 2022 as a Dental Hygiene Assistant. When she isn't working, she enjoys camping and spending time outdoors with her daughter, Alaina.
---
Abbie
Office Assistant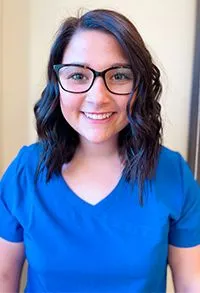 Abbie was born in Covington, VA where she has lived for 21 years. She graduated Covington High School in 2020, where she played volleyball and softball. Since graduating, Abbie has loved being a nanny. She previously worked in dentistry prior to our office, which she joined in
October of 2021. Abbie is our Office Assistant and you can find her catering to many different aspects of the office. When it comes to benefits and insurance, she is your go to. Abbie is pursing her degree of nursing at Galen College of Nursing in summer of 2023 where she will graduate with her associates in nursing. You will still get to see Abbie periodically at the office while she attends nursing school.

In Abbie's free time she enjoys spending time outdoors with her dog Marley May. She also loves doing formal hair for special events, and creating delicious dishes in the kitchen. Abbie looks forward to assisting you with your dental needs!
---
Avery
Hygiene Assistant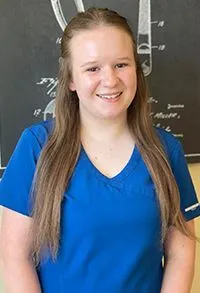 Bio coming soon